Invisalign Clear Aligners – Danville, CA
Achieve a Straighter Smile
Many teenagers and adults are unhappy with the alignment of their teeth but don't want to endure months or even years of metal brackets and wires in their mouths. Whether you are struggling with bite problems, your teeth are overcrowded, or you just don't like the appearance of your smile due to crookedness, Invisalign could be the solution you've been looking for! To learn more about Invisalign or to get started, give us a call to schedule your consultation!
Why Choose Main Street Pediatric Dentistry & Orthodontics of Danville for Dentistry for Teens?
Friendly Dental Team
Digital Impression System
Flexible Financing Available
How Invisalign Works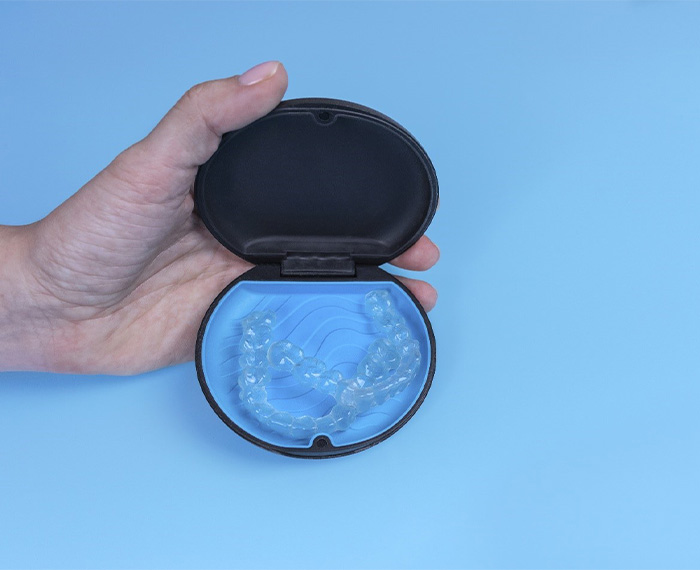 Instead of using metal brackets and wires to straighten your smile, Invisalign uses a series of clear aligners to gradually move your teeth into alignment. On average, patients wear each set for two weeks before moving on to the next one. Over time, your teeth will slowly shift into their new locations. You don't need to get anything tightened during the treatment process, but you still need to attend regular visits so we can ensure that everything is going to plan.
Indications for Invisalign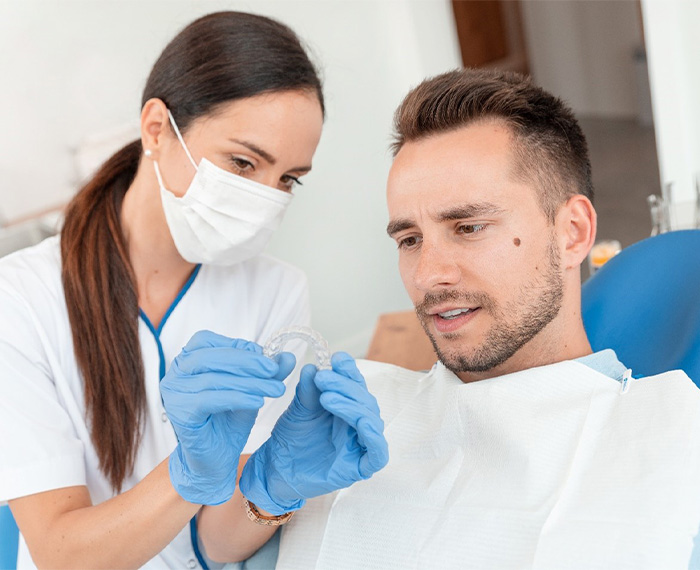 Invisalign can help to address numerous different alignment issues. Here are some of the most common ones that we treat.
Crowded Teeth
Overcrowded teeth can negatively impact the appearance, function, and health of your smile. Invisalign clear aligners can gently guard your teeth, addressing crooked and overlapped teeth in the process. This can help to prevent a variety of problems from arising, including cavities and gum disease.
Gaps Between Teeth
When teeth are spaced too far apart, you will notice gaps in your smile. This can increase your risk of oral health issues and tooth damage, as food debris and plaque become more easily trapped and difficult to remove. Invisalign can move your teeth to become the perfect distance apart.
Bite Alignment
If your bite is misaligned, you can experience issues, like temporomandibular joint dysfunction (TMD) and bruxism (teeth clenching and grinding). Fortunately, Invisalign can correct underbites, overbites, crossbites, and much more!
The Benefits of Invisalign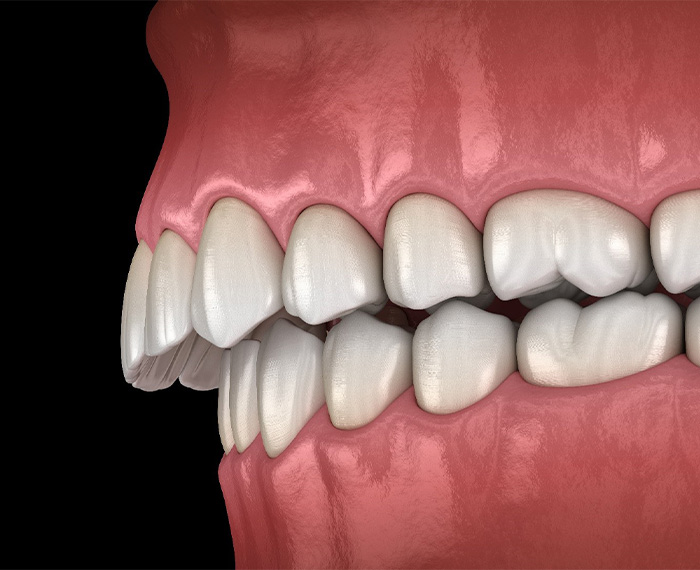 Invisalign provides numerous different benefits. Here are some of the more prominent:
Appearance: Clear aligners are practically invisible. It is unlikely that anyone will notice that you are wearing your aligners.
No Dietary Restrictions: With traditional braces, there are certain foods and beverages you need to avoid. Invisalign is removable, so you don't need to change your diet at all!
Comfortable: Because you won't have any brackets or wires, you are much less likely to experience tissue irritation. Occasional discomfort is normal, but this can be managed with over-the-counter pain relievers.
Understanding the Cost of Invisalign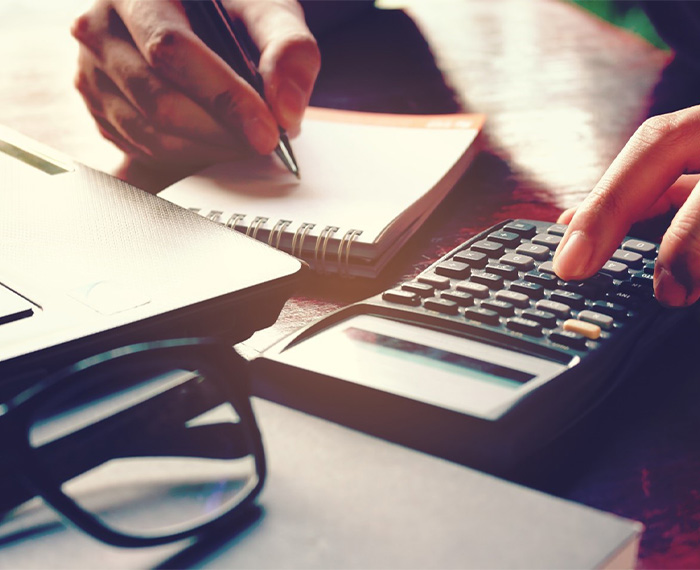 Want to learn more about the cost of Invisalign? Don't worry – we're here to help. Although it's nearly impossible to provide an accurate estimate of the price without an exam, we can review the factors that play a role in the answer, if dental insurance benefits can be used, and the financial solutions we offer at Main Street Pediatric Dentistry & Orthodontics. So, read on to learn more on the topic!
Factors That Affect the Cost of Invisalign
Since everyone has different needs, the cost of Invisalign varies from patient to patient. A few factors that play a role in the answer are the complexity of your misalignment, if you need to straighten one arch of teeth or both, your age, and how often you wear your aligners. To find out exactly how much you can expect your aligners to cost, we recommend scheduling a consultation with us. From there, we can examine your smile, discuss your financial options, and put together a plan that's right for you.
Invisalign vs. Smile Direct Club™: Which Costs More?
Mail-order clear aligner companies get a lot of attention because of their low upfront price of around $2,000. Unfortunately, what many patients don't realize until it's too late is that they cut out crucial steps of the treatment process to make that number profitable for them, like a thorough consultation to determine if you're a good candidate for clear aligner therapy. Furthermore, they rely on DIY impressions that are often inaccurate. It's also worth noting that countless patients have experienced worsened misalignment from mail-order clear aligner companies, and professional organizations like the ADA have repeatedly voiced their distaste for these Invisalign alternatives.
Does Dental Insurance Cover Invisalign?
Although there isn't a one-size-fits-all answer, some dental plans do cover a portion of the cost. That's why we encourage our patients to talk to their provider directly and learn more about their benefits. Of course, we also have experience working with popular dental insurance companies like Delta Dental, Aetna, Cigna, and Guardian. So, we can help you better understand your coverage and answer any questions you have throughout the process.
Options for Making Invisalign Affordable
If you don't want to pay for the cost of Invisalign in one lump sum, then talk to our team about CareCredit. This is a trusted third-party financier that's helped countless patients get the dental care they want without breaking the bank in the process. In addition to offering a multitude of convenient payment plans, they also have options with little-to-no interest attached! So, if it would work better for you to space out your payments into manageable monthly chunks, then this may be the financial solution you've been looking for.
Invisalign FAQs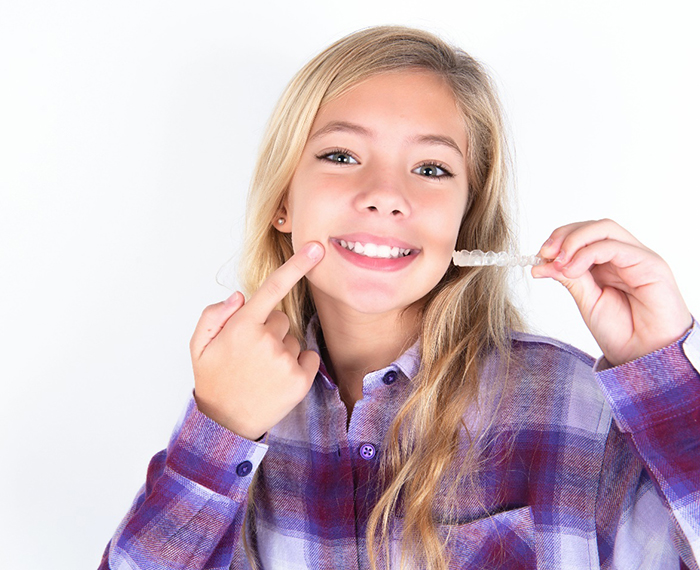 With Invisalign, you can set your teen on the path toward a beautifully straight smile without the drawbacks of metal braces. Invisalign treatment takes several months to complete, so if you have any questions, now's the time to ask them. To make things easier, we've collected a number of common Invisalign questions and addressed them in the FAQs below. We hope that you find the answers on this page to be both useful and informative.
How Long Does Invisalign Take?
In the mildest cases, Invisalign treatment can be as short as 6 months. That said, many teens will need to wear their aligners for 12 months, and some treatments might last as long as 18 months. The more severe a misalignment issue is, the more time it will take to correct it. Also, it's worth remembering that any estimates we give you for the timeline of the Invisalign treatment will assume that your teen will wear their aligners for the specified amount of time each day; as such, take whatever steps are needed to ensure that they're complying with our instructions.
What Happens After Invisalign?
Even after a successful Invisalign treatment, steps need to be taken to make sure that the teeth stay in their new alignment. We'll give your teen a retainer and show them how to put it on and take it off. Some retainers are made of wire; others are made of plastic and resemble Invisalign aligners.
We'll let you know how long your teen will need to wear their retainer. Oftentimes it will need to stay on the teeth for as long as 22 hours a day for about 3 months. After a while, it should be okay to only wear it at night.
How Can My Teen Clean Their Invisalign?
You should make sure that your teen knows how to keep their aligners clean. Invisalign sells cleaning crystals and a cleaning solution for this purpose. Additionally, your teen should use a soft-bristled toothbrush to gently brush away any debris on their aligners before putting them back in.
When rinsing off or soaking Invisalign aligners, make sure that the water is at room temperature. If it's too hot, it could cause the plastic to warp, meaning the aligner will have to be replaced.
Can My Teen Eat with Invisalign?
Your teenager will probably be happy to hear that they won't have to give up any of their favorite foods during their Invisalign treatment. That being said, though, they should never attempt to bite or chew anything while wearing their aligners. Invisalign should always be removed before eating to avoid unnecessary damage and staining. Water is the only thing that's okay for your teen to consume without taking their aligners out first.
Bear in mind that taking aligners out too often could disrupt the treatment timeline. You should put a limit on how often your teen snacks throughout the day to avoid issues.