Orthodontic Treatment – Danville, CA
Everything Your Child Needs for a Straighter Smile
Straighter teeth can help your child enjoy a healthier, brighter smile. When the teeth are perfectly aligned, they are much easier to clean, and they don't wear down as quickly. If your child's smile doesn't line up properly for any reason, don't worry! At Main Street Pediatric Dentistry & Orthodontics of Danville, we offer comprehensive orthodontic services to help your child overcome overbites, misaligned teeth, and other orthodontic problems. Call us to learn more about complete orthodontics in Danville, CA and schedule an orthodontic consultation.
Why Choose Main Street Pediatric Dentistry & Orthodontics of Danville for Orthodontics?
Children of All Ages Welcome
High Standard
of Care
Fun, Comfortable Dental Office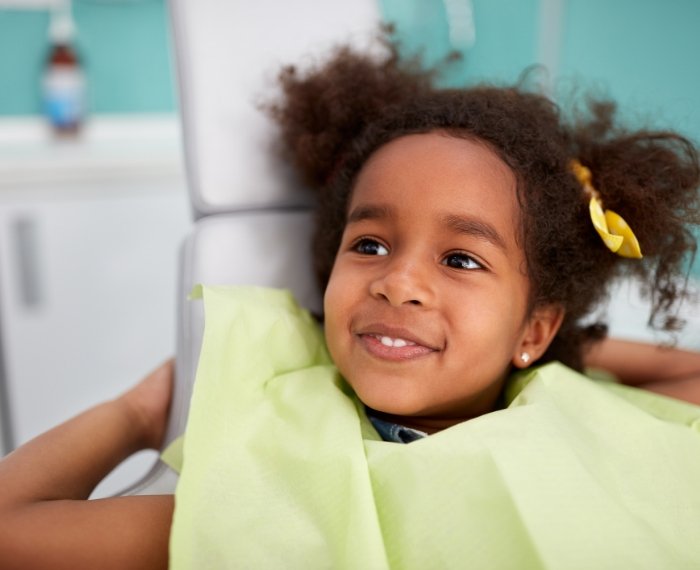 Phase 1 orthodontics occurs between the ages of six and ten, at a point where your child has a mix of baby teeth and permanent teeth. The goal is to address small orthodontic problems now so that your child doesn't have to spend as much time wearing braces later on. We can use a variety of orthodontic appliances such as: Expanders, Head gear, Specialized retainers, and space maintainers, to ensure that your child's jaw develops correctly and avoid other issues that might come up without intervention.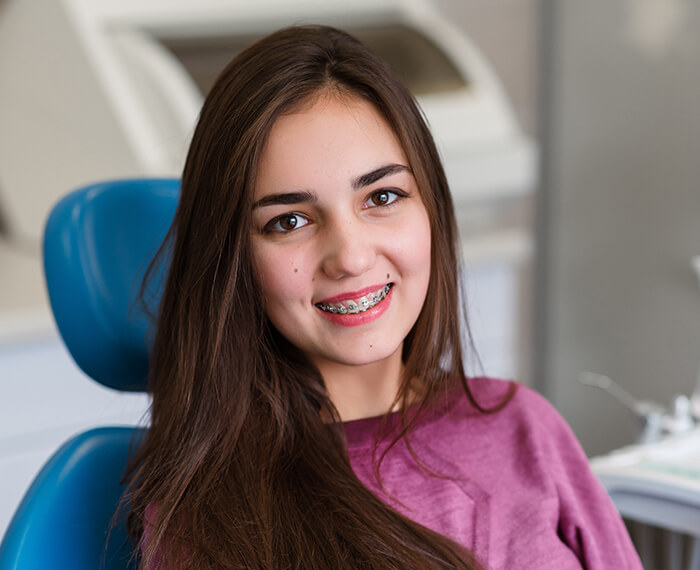 Braces with metal brackets and wires have been a staple of straightening teeth for a very long time, and they've only gotten more reliable thanks to advancements in orthodontic techniques and technology. They apply gradual, continuous pressure to your teeth to shift them toward a better position. Compared to other orthodontic options, traditional braces remain the most reliable way to correct particularly complex alignment and bite problems.
Clear/Ceramic Braces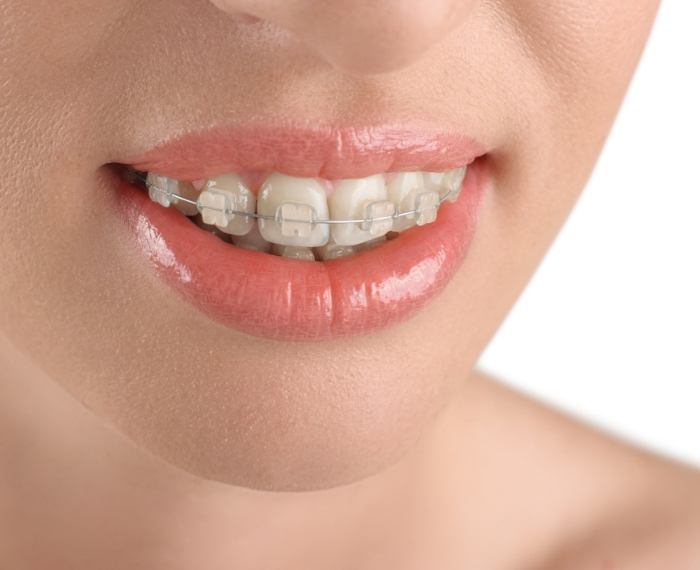 One of the more obvious downsides of braces is that they tend to stick out like a sore thumb on the teeth, which can be a problem if you have an older child who's self-conscious about their appearance. Luckily, in certain cases, we can offer a more discreet orthodontic option in the form of clear/ceramic braces. The brackets are made out of clear ceramic materials that don't stand out as much against the teeth. This can help your little one smile with more confidence.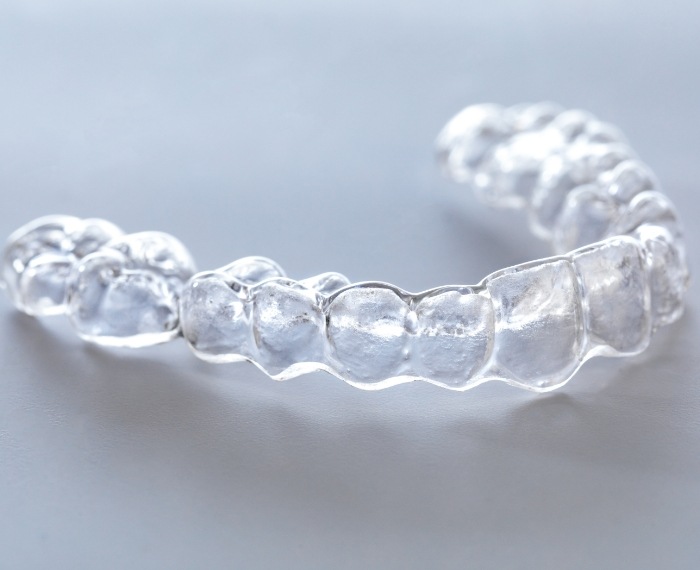 Teens who only need mild to moderate orthodontic correction might be candidates for Invisalign® clear aligners. Unlike traditional braces, clear aligners can be taken out of the mouth at any time, meaning your child won't have to make any changes to their diet or relearn how to brush and floss around their orthodontic appliance. Treatment times with Invisalign® tend to be around 12 to 18 months, which is shorter than what you'd normally expect with braces.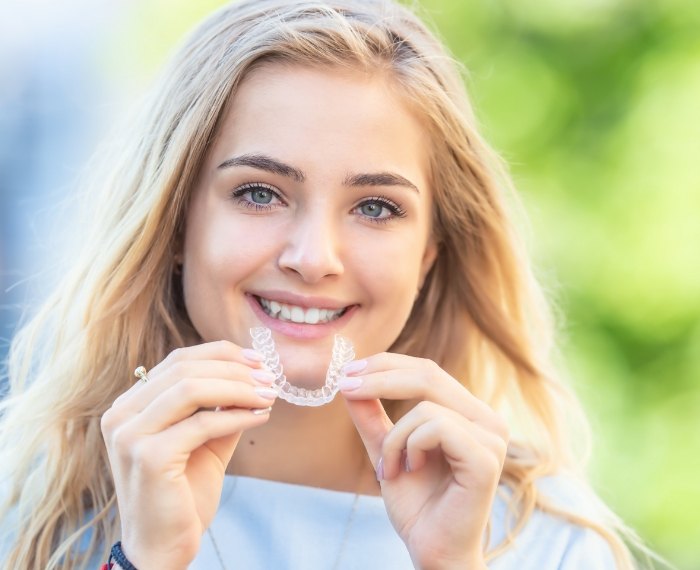 After your child has had their braces removed or completed their Invisalign® treatment, the last step is to give them a retainer to wear. This stops the teeth from returning to their original positions, making it possible for your child to benefit from the results of their orthodontic treatment for a very long time.
In addition to retainers, we offer other kinds of orthodontic appliances that can be used to make changes that can't be accomplished with braces alone. Feel free to contact us at any time to learn more about the different ways that we help children get straighter smiles.
Orthodontic Treatment FAQs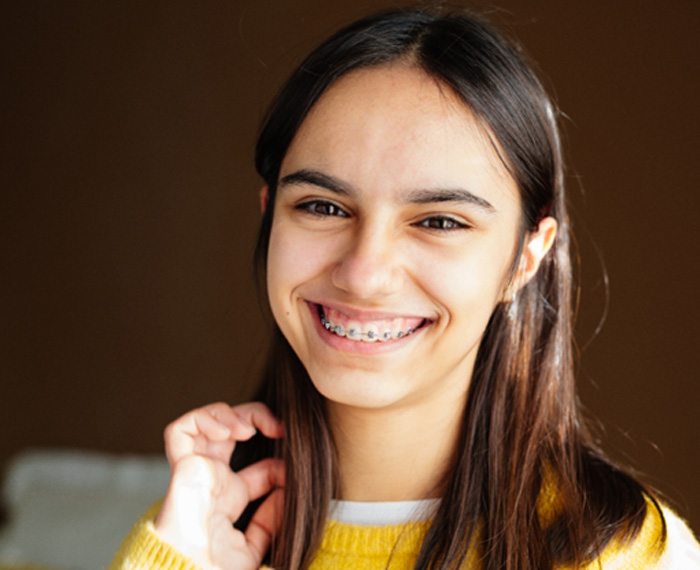 Whether your child needs Phase 1 Orthodontics or wants to get Invisalign before heading off to college, you may have questions about their treatment. Is there anything they can't eat? How long is the average treatment timeline? What happens after they get their braces off? These are all great questions, and you can find the answers to these and other FAQs right here!
What Can You Not Eat with Braces?
If your child is using Invisalign to straighten their teeth, then you'll be happy to know that there aren't any dietary restrictions. With traditional braces, however, there are a few foods they should avoid, including raw nuts, popcorn, whole apples, thin pizza crust, tortilla chips, and peanut brittle. Anything that's especially hard, crunchy, or sticky can push or pull on their braces, resulting in an orthodontic emergency. That's why we recommend filling their plate with foods that are nutrient-dense, braces-friendly, and delicious, like oatmeal, bananas, yogurt, cooked vegetables, pasta, and mashed sweet potatoes.
How Long Do Braces Take on Average?
That depends on several factors, starting with the type of braces. While Invisalign's average treatment timeline is 12-18 months, traditional braces can take two years or more. However, even those numbers can change depending on how complex your child's case of misalignment is, how well they follow their treatment guidelines, and how old they are. At the initial consultation, we will provide you with an estimate of their treatment timeline as well as some helpful tips on how to help your child stay on-track.
Do Braces Hurt?
If your child is a bit nervous about getting braces because they think it will hurt, you can reassure them that orthodontic treatments today are more comfortable than ever before. Plus, there are several ways you can help them alleviate any soreness that does arise, including using a cold compress, sipping on cool water, placing dental wax over any sharp edges, and sticking to soft foods.
What Happens at the End of Their Orthodontic Treatment?
Once your child's teeth are nice and straight, our Danville dental team will take impressions of their new smile so a custom retainer can be made. It's of the utmost importance that your child wears this orthodontic appliance consistently because, if they don't, their teeth can begin to drift into their previous, misaligned positions. That's why we will provide you with detailed instructions on how often they should wear theirs as well as how to keep it in pristine condition so it lasts as long as possible.
How Can I Make Braces More Affordable?
Braces can certainly be an investment, so it's helpful to know all of the financial solutions available to you. First, our Danville dental team is proud to welcome dental insurance. So, if your child has available benefits, we can help you maximize them! Plus, if you are uninsured, there is always CareCredit. Essentially, this third-party financier allows you to space out the payments into monthly installments instead of having to pay for the entire cost upfront.
How Do I Know If My Child Needs Braces?
Braces do so much more than straighten teeth; they also improve your child's bite, speaking patterns, and confidence. With this in mind, we recommend bringing them in for an appointment if you notice any of the following:
Consistent mouth breathing
Trouble chewing
Irregular loss of baby teeth
A disproportionate jaw
Overcrowded or blocked teeth
Noticeable gaps between teeth
At the appointment, Dr. Bailey will ask you a few questions, take X-rays of your child's teeth, examine the position of their teeth, and determine if they would benefit from braces.
Is It Necessary to Remove Teeth Before Orthodontic Treatment?
Not always! Typically, tooth extractions are recommended when teeth are growing in the wrong direction, too large to fit, or severely decayed. As always, we will review our treatment recommendations in-depth and answer any questions you have beforehand. That way, you are involved in all decisions related to the look, health, and function of your child's smile.
Is There a Way to Prevent Orthodontic Emergencies?
Fortunately, the answer is "yes!" We recommend starting with the basics, like making sure your child doesn't eat anything crunchy or sticky. Peanut brittle, tortilla chips, raw nuts, and caramel candies are just a few examples of foods that can cause a bracket or wire to pop out of place. It's also important that they avoid bad dental habits, like chewing on ice, biting the back of their pen while doing homework, or not wearing a mouthguard when participating in sports. Lastly, make sure that they are consistently (and thoroughly!) brushing and flossing their teeth.
How Can I Keep My Child's Teeth Clean with Braces?
The brackets and wires require a bit of a change to your child's dental care regimen. Don't worry though – they make oral hygiene tools specifically for patients with braces, including pre-threaded floss and interproximal toothbrushes.
When it comes time to actually clean their teeth and braces, ask your child to floss between each tooth (and behind their molars). This will help remove some of the food particles that their toothbrush has a hard time reaching. Then, ask them to brush their teeth, cleaning their brackets and wires in the process. When they are done, have them rinse their mouth thoroughly with clean water and inspect their braces. If they aren't quite clean, they should repeat the process as needed.
Can My Child Drink Soda with Braces?
Although everything can be enjoyed in moderation, it's important to remember that the high sugar content is a recipe for cavities, which can bring your child's orthodontic treatment to a temporary stop. Additionally, dark-colored beverages like these can result in stubborn stains, leaving the color of their teeth uneven. So, make sure they drink plenty of water instead and, when they do indulge in a soda, that they use a straw.